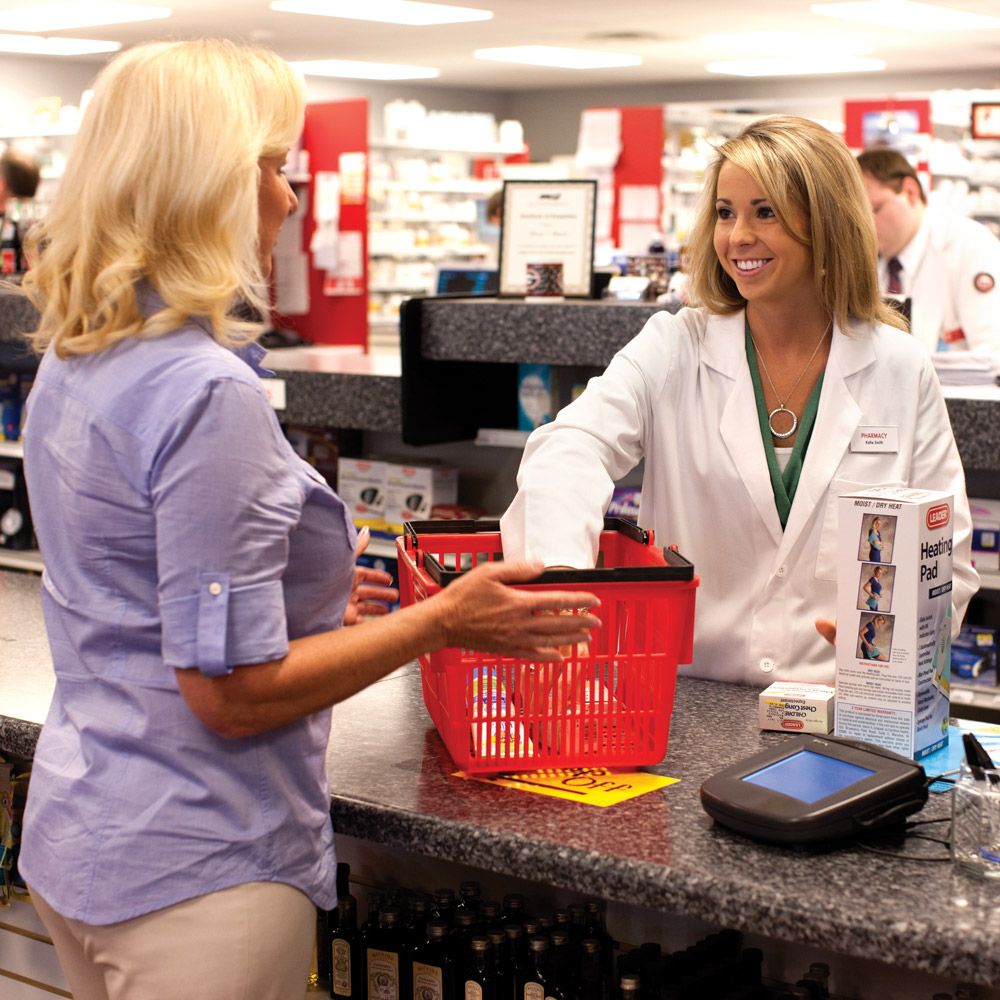 Retail Pharmacy Solutions
Revolutionize retail in your store with our host of front-end resources.
With merchandising, pricing, placement and an index of thousands of products, you can leverage our scale and tools to maximize the retail opportunities in your store.?
Benefits to your pharmacy
Access to the tools needed to execute a shopper-centric front-end, including guidance on what to feature, where to display and how to price
Insights based on independent sales data and industry trends to help you stay on top of the ever-changing market and make smart business decisions
Opportunities to offer competitive pricing and great deals on popular products to level the playing field and help you remain competitive
Cardinal Health has a team of Pharmacy Solution Consultants who help our retail independent pharmacies with profit growth, relationships and gaining share. Through front-end retail direction, education and training, our?Pharmacy Solution Consultants work to help retail pharmacies remain competitive.
Retail Pharmacy Solutions
We provide you with a comprehensive suite of solutions to enhance the customer experience and increase revenue. From products to promotions, we've got you covered.
Selecting the right products to carry, what to price them at, and how to merchandise within your store is critical to your success. Don't leave it to chance, improve your store's performance by making informed decisions.?
Front-end Product Management offers retail pricing strategies and planograms based on data to give you confidence in your inventory selections and front-end merchandising. A seamless store experience, where shoppers can easily find the items they need, increases the likelihood that prescription patients also become loyal front-end customers.
LEADER? is more than a private label, it's your brand. Offer your customers quality and value with products that adhere to the same FDA standards as the national equivalents, but are on average, 30% less. Grow your front-end – and customer loyalty – by offering a strong private label brand.
Sales data is the primary indicator of your pharmacy's success. If you aren't regularly analyzing your point of sale (POS) data, you're missing out on a valuable opportunity to better understand your shoppers and their buying habits.
POS Smart Reports are customized sales reports based on your store's POS data, providing insights to help improve your front-end strategy and increase your productivity and success.
Take the guesswork out of new item management by getting the newest products delivered straight to your pharmacy as soon as they launch. With First Placement you can stay on top of the market and avoid missing new products and potential sales – all with minimal effort on your part.
Shoppers are looking for great deals. All too often, they choose a chain pharmacy or other retailer over an independent retail pharmacy because they think the prices are better.
Manufacturer-funded In-store Specials level the playing field, allowing you to offer the same great deals on OTCs and personal care products without sacrificing revenue. Offering hot deals can help convert more of your prescription customers into front-end customers, which means higher profit for you and greater convenience for them.
Cardinal Health offers a variety of solutions to help you manage your pricing. The Retail Pricing Program is a pivotal component of the Front-end Product Management Program and its six retail tiers allow you to choose the option that best fits your business.
Completely Upfront Monthly Planner is a catalog full of category news, merchandising tips, industry updates and market trends to help make sure you're in the know. Being in the know means an effective front-end strategy, and an effective front-end strategy means higher productivity and profitability for you.
We have much more to offer than just what you see above, and we are constantly developing new solutions and programs to help you succeed in the retail space.?Reach out to our group mailbox
GMB-Front-End@cardinalhealth.com
to learn?about these solutions and more.
POS Smart Reports
In-store Specials
Promotional Circular
End Cap Program
Buck in a Basket
Front-end Product Management
Completely Upfront Monthly Planner
First Placement
LEADER? Private Label
LEADER? Vitamin Club