Students and aspiring owners
From pharmacy school to pharmacy owner, the future can be yours.?Women in Pharmacy is the way. When you surround yourself with the right people, you can do more than dream.?You can own.
True, taking the first step to owning your own business can be hard. But you're in pharmacy school: you're not afraid of hard work. You just need the right business resources to help you succeed. This is exactly what you'll find at Women in Pharmacy — plus something more. Not just information about products, business processes and clinical programs. But the inspiration of other women who have gone before you.
Meet Jessica and Jennifer Macklin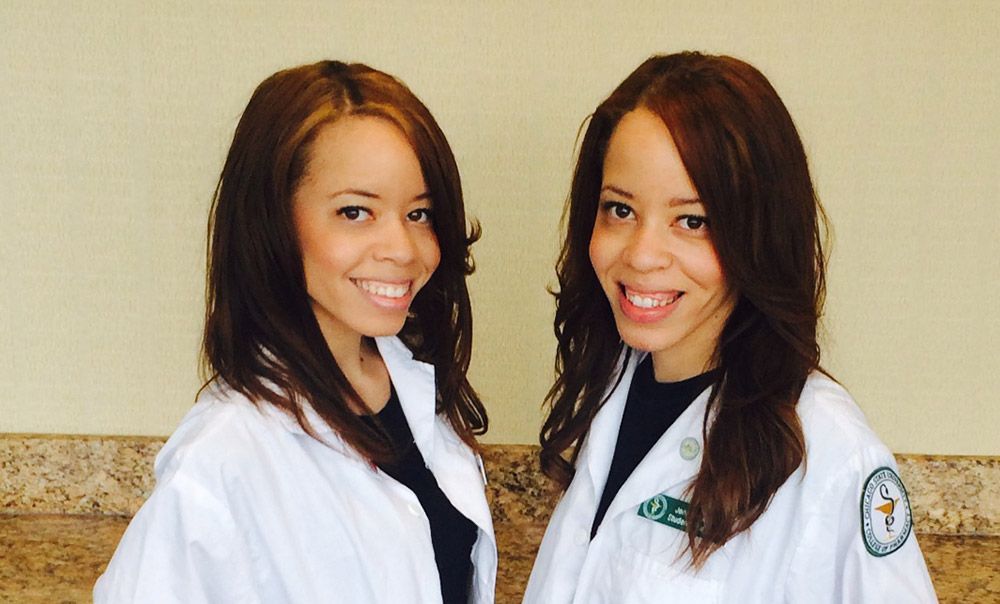 Jessica and Jennifer are practicing pharmacists and entrepreneurs who have their eyes firmly set on pharmacy ownership.?The twin sisters already have a taste of entrepreneurship: they've run the event decorating and novelty division of their family's full-service event center since they were 17 years old.
"It's hard enough becoming a pharmacist. We need a support group to help us do more than dream about owning our own pharmacy. Women in Pharmacy is helping us take that next, big step — vs. the 'safe route' of working for someone else."
---
Meet Mary Abdelmalak
A graduate of Ohio State University, Mary Abdelmalak learned of Women in Pharmacy while in her pharmacy rotation. She joined Women in Pharmacy in December of 2013 and sees it as a bridge to owning her own pharmacy in the future.
?

"In school, they teach you the science of being a clinician, but not the art of being a businesswoman;that art is all about?relationships. There's risk being a businessperson, but also reward — because being an independent owner allows you to provide better, more personal care. So seek the independent route — and women who have successfully taken it. The Women in Pharmacy community is the perfect way to do just that. See if ownership is more profitable for you, in both financial and?humanterms."
Fast fact
By 2025,?two out of three pharmacists are likely to be women.