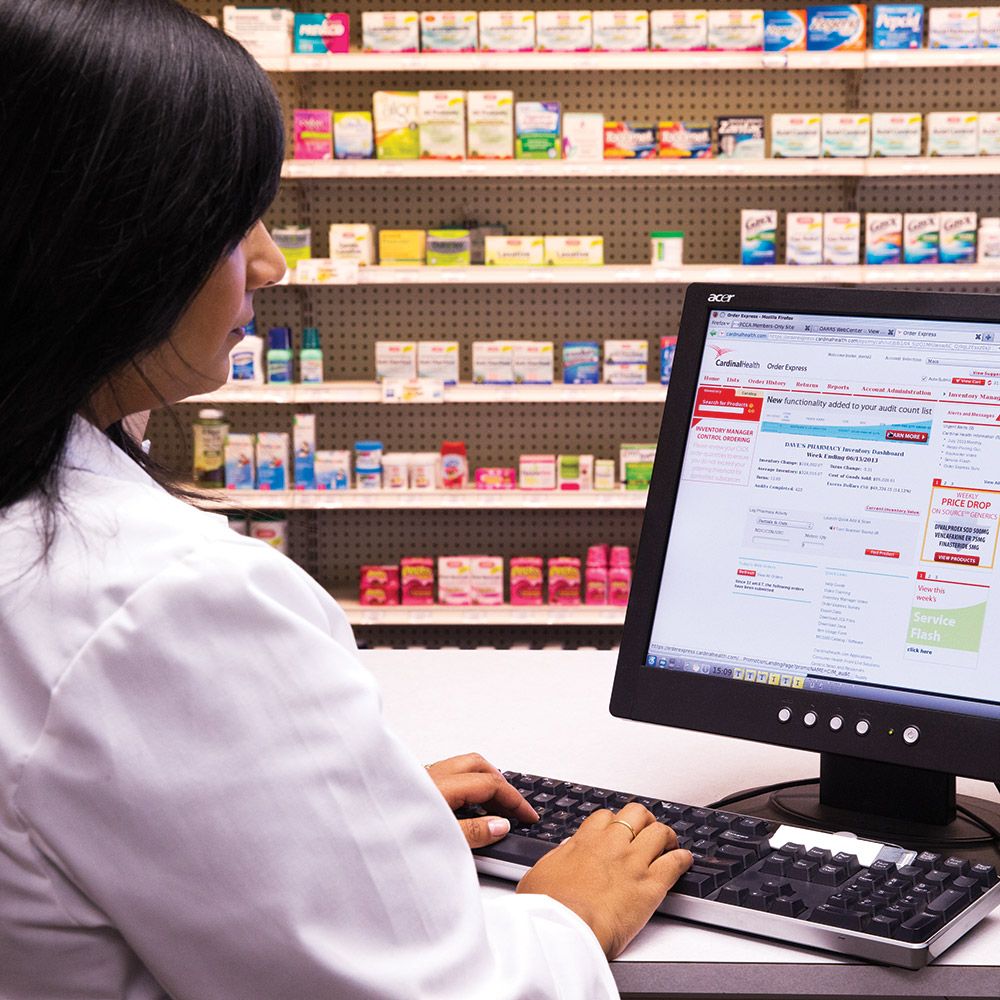 Order Express: Pharmacy Online Ordering
Simple, efficient and reliable web ordering application
Order Express simplifies community pharmacy processes to help you make informed ordering decisions with a personalized experience that is simple, efficient and reliable.
Order Express provides real-time access to product information and the ability to place order exceptions on backorder.
Automated Purchase Order Import (APOI)
Automated Purchase Order Import allows you to directly place?an online order for your pharmacy into your shopping cart in Order Express, while still using your pharmacy management or point of sale system. This FREE offering allows you to keep the convenience and automation of ordering directly from your pharmacy software while leveraging all of the features that Order Express has to offer.
Reports
Order Express Reports offers a full suite of online reporting and analytic solutions to provide you with the insights you need to manage your business. Through visual dashboards; easy-to-use, pre-formatted reports; and simple custom controls, all the information you need to cut costs and drive profitability is just a click away.
Want more? Upgrade to Order Express Advanced Reporting for FREE for 30 days. Unlike traditional reporting solutions, Advanced Reporting integrates an unlimited number of data views for your accounts and all potential filters in one single unified application.
CSOS Anywhere
CSOS Anywhere uses the latest technologies to provide you with an industry leading experience for ordering C2 pharmaceuticals. CSOS Anywhere features online certificate management, support for multiple CSOS computers, portable C2 ordering, does not require Java, and has a streamlined process for receiving your C2 products, providing you with an optimal C2 ordering experience.
Total Mobile Solutions
The Order Express mobile app is designed to enhance your ordering, receiving and physical inventory processes. Compatible with Android or iOS smartphones or tablets, the free mobile app offers you the freedom to use your own device for?real-time access to ALL current catalog items.
Ordering — Easy navigation and file sharing allow for faster ordering than ever before with a 110% larger product category than leased devices
Inventory — Greater accuracy when performing your Physical Inventory
Receiving — Confirm your received items quicker by scanning totes and invoices on arrival
CIM Audit Counts — Move around the pharmacy to perform counts. Don't have Cardinal Health Inventory Manager? Reach out to your Sales Rep today.