Healthcare 3PL Supply Chain Solutions
Cardinal Health 3PL Supply Chain Solutions delivers end-to-end third-party logistics (3PL) services that mitigate your risk and create closer connections throughout the buyer journey. With our unique understanding of the entire healthcare landscape, we bring you breadth and scale to drive costs out of the supply chain, reduce complexity, and achieve a greater impact on your bottom line.
A Gartner-ranked supply chain leader
For two consecutive years, Cardinal Health was recognized as a healthcare leader in supply chain excellence, earning its spot in the 2018-2019 Gartner Healthcare Supply Chain Top 25 Masters category. Cardinal Health continues to evolve its role in healthcare toward manufacturing and customer and patient experience.
Unmatched 3PL experience
We're proven experts and problem solvers, with a seamless, integrated approach to your business challenges. Drawing on our deep knowledge and industry experience, we offer customized 3PL services?ranging from a fully outsourced turnkey supply chain to enhanced warehousing and distribution services to help you design an efficient and cost-effective process for bringing your product to market.
Our dedicated team of account managers strive to deliver exceptional service by overseeing all aspects of your project. Your account manager will work to understand your business and unique supply chain needs, and ensure all logistical activities are executed to your standards.
A suite of solutions
In this dynamic environment of change, we invest in operations resources so you don't have to, accelerating supply chain efficiency. From the point of manufacture to your customer - and every point in between – we offer a solution to meet your complex healthcare needs. By leveraging our expertise in distribution, transportation, regulatory, and international services, you can focus on your core business.
Distribution
Transportation
Regulatory
International
Healthcare 3PL Distribution Services
Strategic, reliable coast-to-coast coverage

Our 3PL distribution centers have integrated systems and processes dedicated to your product. This ensures a more seamless delivery approach and better continuity for your business.
With over 11 million square feet of distribution space across 36+ US-based locations,?our facilities contain ambient temperature, refrigerated, and frozen distribution space, as well as hazardous chemicals vaults. They are equipped with proprietary inventory management technology that is customized to meet the unique requirements of the medical supply chain. This system has the flexibility to support unreleased product, lot, serial number, and expiration tracking, and FIFO/FEFO inventory control.
Additional distribution services include:
Network optimization
Order fulfillment?
Replenishment centers?
Sample center?
Returns/exchange management?
Disposal/destruction?
Volume surge and flex capabilities
Dark storage requirements
National reach
With a distribution network spanning across the entire United States, we can enable standard distribution as well as PPE stock pile and surge requirements. We can also reach 80% of the country's population next day. From coast to coast, we have you covered.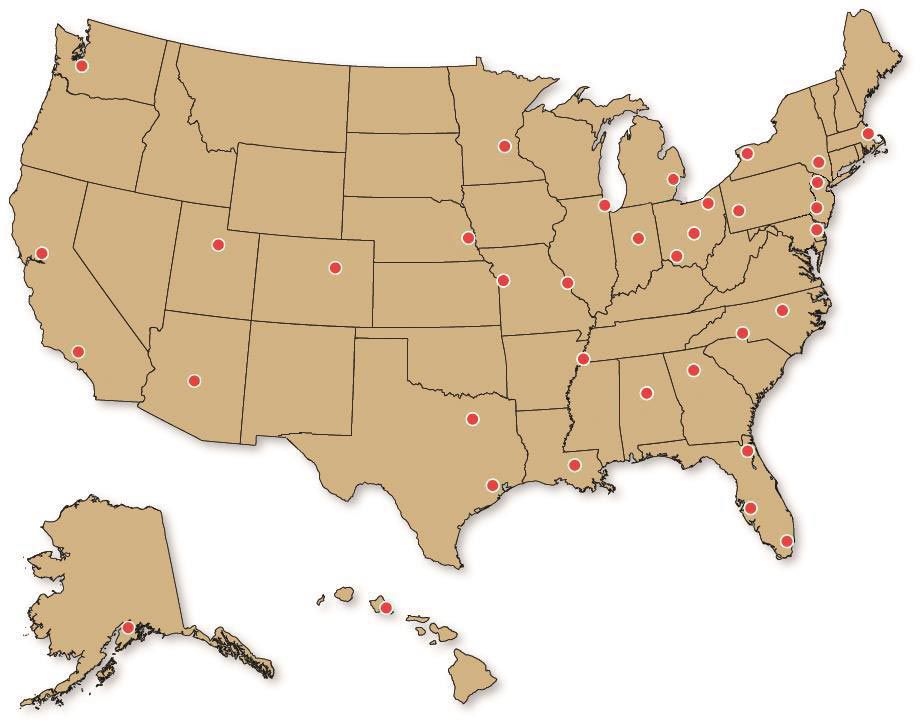 | City | State |
| --- | --- |
| Anchorage | AK |
| Birmingham | AL |
| Chandler | AZ |
| Dixon | CA |
| Ontario | CA |
| Englewood | CO |
| Weston | FL |
| Tampa | FL |
| Jacksonville?? | FL |
| Buford | GA |
| Kapolei | HI |
| Waukegan | IL |
| Indianapolis | IN |
| Overland Park | KS |
| Hammond | LA |
| Bedford | MA |
| Baltimore | MD |
| Detroit | MI |
| City | State |
| --- | --- |
| Champlin | MN |
| Earth City | MO |
| Olive Branch | MS |
| Charlotte | NC |
| Durham | NC |
| Omaha | NE |
| Edison | NJ |
| Swedesboro | NJ |
| DePew | NY |
| Montgomery | NY |
| Solon | OH |
| Obetz | OH |
| Cincinnati | OH |
| Warrendale | PA |
| Grand Prairie | TX |
| Houston | TX |
| Salt Lake City | UT |
| Fife | WA |
Healthcare 3PL Transportation Services
Managing freight is an easy and effective way to reduce operating expenses without affecting patient outcomes. Let Cardinal Health help you manage yours. Customers who utilize our transportation network can take a value-driven approach to transportation and trust we will get your product exactly where it needs to go, when it needs to get there.
Your complete transportation resource
We have the teams, tools, and technology to ensure timely shipments, accurate invoices, and completed freight claims. We manage every detail of your shipment, so you can focus more directly on your core competencies. Our experts can provide services such as:
?Shipment planning and execution

Freight optimization
Freight management
Mode optimization

Event management and performance metrics
Logistics administration

Freight bill audit and pay
Freight claims and processing

Logistics engineering
Private fleet

Asset and non-asset based
Healthcare 3PL Regulatory Services
Experience you can trust
Cardinal Health is your single source for regulatory needs across healthcare. Our nationally accredited Quality and Regulatory Affairs (QRA) professionals have provided guidance to help medical device companies across the globe get their products to market quickly.
With the knowledge to navigate licensing, advice, advocacy, and accreditation, our specialists can help you mitigate supply chain risk and maintain regulatory compliance. Let us put our proven regulatory expertise to work for you with services including:
State licensing
Assistance with ensuring product integrity during storage and shipping
Risk assessment consulting
Recall management
Management of unreleased and quarantined products
VAWD (Verified-Accredited Wholesale Distributors) accreditation
Assistance with management of Department of Transportation matters
Access to proprietary license tracker tool
Expiration and lot control
DSCSA (Drug Supply Chain Security Act) management
UDI (Unique Device Identifier) management
Complaint management
Regulatory inspection management
Collaboration site creation and management
Healthcare 3PL International Services
We make international shipping easy
As your business expands over boarders, so does your shipping. We have profound and proven expertise in customizing international transportation and logistics solutions. Our import and export clearances allow you to transport product easily and efficiently.?Our robust global trade organization offers end to end international shipping and distribution capabilities.