Current customers, ensure your flu vaccine preparedness
Work with us to establish a plan to prepare for uncertainty. As you continue to support patients through the evolution of COVID-19 prevention and treatment, as well as the arrival of flu.?Cardinal Health? Monoject? Sharps Safety Products play a critical role in the delivery and disposal of lifesaving vaccines.*
*To protect our ability to supply current customers for the anticipated elevated flu vaccination, patient care demands, and the government's COVID vaccination efforts, Cardinal Health will not take on new customers on Magellan? Hypodermic safety needles through at least March 2021. We can service some new customers for Insulin/TB safety needles, which utilize separate capacity, and will evaluate new business for Monoject? Hypodermic safety needles individually.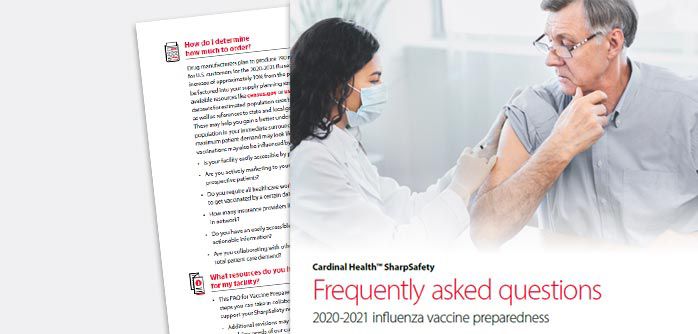 SharpSafety vaccine preparedness FAQ
Get the information you need to know in advance of the season.

Clinical insights for flu vaccine preparedness
Design your flu plan based on industry guidelines.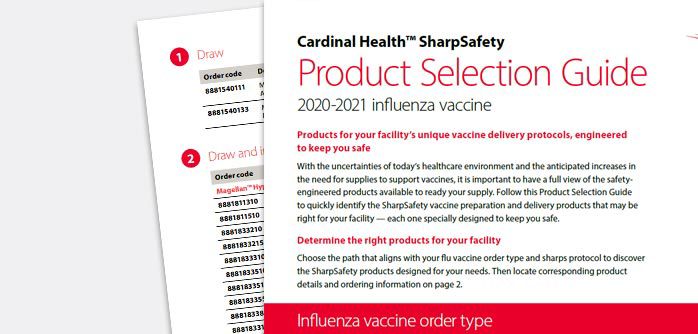 Product selection guide
Order with confidence: Cardinal Health has?been working hard to ensure our supply is ready to meet the needs of our current customers during flu season.
Talk with a representative about your pandemic preparedness plan
Monoject? Hypodermic Safety Needles
Magellan? and Monoject? Insulin and Tuberculin Safety Needles
Monoject? SmarTip? Med Prep Cannula
Monoject? SharpStar? In-room Containers
Yes, I would like to learn more about Cardinal Health's products and services by email. I can withdraw my consent or change my preferences by visiting
Update Preferences
. Visit
Privacy Policy
for more information about Cardinal Health's privacy practices.