Lyra Influenza A+B Assay
The Lyra Influenza A+B Assay is a multiplex real-time RT-PCR assay for the qualitative detection and identification of viral nucleic acids extracted from nasal swabs and nasopharyngeal swabs specimens.
Reach out to our team for ordering information.
CUSTOMER SERVICE
For product specifications, service, and certificate requests, please call our Customer Service team.
Product Description
Ordering Information
The real-time influenza test has been shown to detect HIN1, H3N2 and H7N9 subtypes but does not differentiate the subtypes from Influenza A.
A multiplex RT-PCR reaction is carried out under optimized conditions in a single tube generating amplicons for each of the target viruses present in the sample. Identification of influenza A occurs by the use of target specific primers and a fluorescent-labeled probe that hybridizes to a conserved region within the matrix protein gene. Identification of influenza B occurs by the use of target specific primers and fluorescent-labeled probes that hybridize to a conserved influenza B sequence within the neuraminidase gene.
Test Type: rRT-PCR
Specimen Type*: Nasal and Nasopharyngeal swab specimens
?
Turnaround time ~2.5 hours (60 minutes for extraction and 75 minutes for amplification and detection)
CLIA complexity: Highly complex
FDA status: Approved
?
Validation Data :
Nucleic Acid Extraction:
bioMerieux NucliSENS? easyMAG?
bioMerieux EMAG?
Nucleic Acid Amplification and Detection:
Applied Biosystems??7500 Fast Dx Real-Time PCR Instrument
QuantStudioTM?Dx Real-Time PCR Instrument
Cepheid??SmartCycler??II
*Viral transport media (M4, M4-RT, M5, M6, and UTM) are compatible with the Lyra respiratory assays
| Cat. No. | Description | Pkg String | Shipping UOM |
| --- | --- | --- | --- |
| M100 | Lyra FLU A+B Assay Kit | 96 tests/bx | BX (Drop ship) |
| M106 | Quidel Molecular Influenza A+B Control Set | 1 ea/bx | BX (Drop ship) |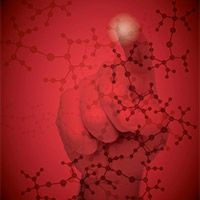 Lab Briefings Webinar Series
Cardinal Health Lab Briefings is an educational webinar series that provides clinical insights, industry information, and hot topic updates across a variety of diagnostic related issues.??Cardinal Health sponsors these webinars with support from leading industry experts and opinion leaders. Receive CE credits by watching past and upcoming webinars at no cost.