Surgical Clippers & Shavers
Reach out to our team for ordering information.
CUSTOMER SERVICE
For product specifications, service, and certificate requests, please call our Customer Service team.
Product Description
Ordering Information
Why is surgical clipping so important?
Surgical site infections (SSIs) represent a significant burden to the healthcare system. That creates a burden on you— to prevent these costly events from ever happening. Effective preoperative hair removal is a way to help do just that.
For surgery, appropriate preoperative skin preparation is a key step to preventing SSIs. Research studies show that shaving causes multiple skin abrasions that later may become infected1. Removing hair at the surgical site abrades the skin surface and enhances microbial growth. Hair at the surgical site should be left in place, whenever possible. When hair removal is required, hair should be clipped with an electric clipper2.
Patient and staff safety was our key focus when designing the Cardinal Health Surgical Clipper without sacrificing speed or simplicity. Now you can have it all, and all in one product.
The Cardinal Health Surgical Clipper was designed with the end user in mind, providing excellence in safety, speed and simplicity. Listed below are key features and advantages of the Cardinal Health Surgical Clipper.
Touch-free, attach and release blade technology?
Helps minimize staff exposure to clipping blades and cross-contamination
Ergonomic design
Comfortable, reliable hold for a non-slip grip
Fully submersible
For easy cleaning in water or disinfectant solution
Rechargeable NiMH battery
Offers long battery life for labor intensive clipping procedures
Battery indicator light
Provides clear battery level status
Versatile clipping
Clipper can be used in either dry or wet clipping techniques
Innovative blade design

Helps protect patient's skin from nicks and abrasions
The single-use disposable blades help minimize cross contamination
The two-plane blade design helps protect the patient's skin from nicks and abrasions
Optimized blade width
Wide blade allows for faster clipping and fewer passes
Dual-blade system
The Standard Prep Blade clips most hair types, including sensitive areas
The Specialty Blade is designed for neurosurgery and very coarse hair
| Cat. no. | Description | Qty. |
| --- | --- | --- |
| CAH4413 | Rechargeable Surgical Clipper | 1 ea/cs |
| CAH4414 | Charging Station | 1 ea/cs |
| CAH4406D | Blade, Standard Prep | 25 ea/bx, 2 bx/cs |
| CAH4412D | Blade, Specialty | 20 ea/cs |
| CAH4403 | Blade, Precision | 20 ea/bx, 480 ea/cs |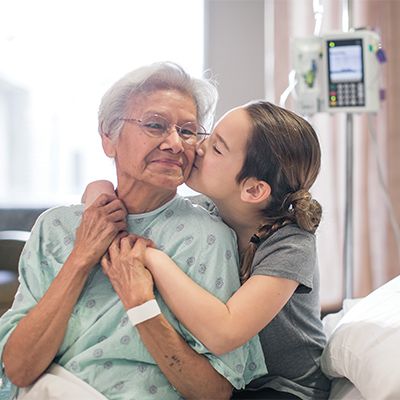 Get expert healthcare insights in your inbox every month.
Sign up for Essential Insights?and let us help your organization thrive in the challenging, dynamic world of healthcare.