MYNX ACE? Vascular Closure Device
The easy deployment and safety features of the MYNX ACE? device help ensure proper use for a consistent close1
1TPR8333-02.A Usability Verification and Validation Test Report – Mynx Ace (MX6740)
Reach out to our team for ordering information.
CUSTOMER SERVICE
For product specifications, service, and certificate requests, please call our Customer Service team.
Product description
Clinical resources
Ordering information
IFU
The MYNX ACE? device is the latest addition to the MYNX? product family. Combining the reliability of an easy to use deployment system with the security of mechanical closure and safety of an extravascular sealant, the MYNX ACE? device provides closure you can count on.?
The GRIP? sealant securely adheres to the arteriotomy and dissolves within 30 days, leaving nothing permanently behind but a healed artery. All MYNX? devices achieve hemostasis without cinching, clamping or suturing, helping to provide a gentle closure for the patient.
Reliable closure as easy as 1, 2, 3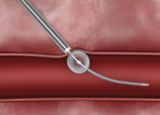 Position the device with a semi-compliant balloon to gain temporary hemostasis.
Place the sealant gently with no cinching, sutures or metal implants.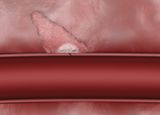 Remove the device and leave nothing behind but a healed artery. The sealant resorbs within 30 days.
Documentation
Clinical articles
The MYNX ACE? Vascular Closure Device
Rajesh M. Dave, MD.?Endovascular Today. February 2015
Successful Reduction of Surgeries Secondary to Arterial Access Site Complications
A Retrospective Review at a Single-Center with an Extravascular Closure Device.
Noor S, Meyers S, Curl R. Vasc Endovascular Surg. 2010;44(5):345-9.*
A Prospective Randomized Single-blind trial of Patient Comfort Following Vessel Closure
Extravascular Synthetic Sealant Closure Provides Less Pain than a Self-tightening Suture Vascular Compression Device. Fargen KM, Hoh BL, Mocco J. J Neurointerv Surg. 2011;3(3):219-23
Mynx Vascular Closure Device Early Ambulation Study
Vikranth R. Gongidi, DO; Ahsan Jafir, DO; and Vijay Verma, MD, FACC, FSCAI. Endovascular Today. October 2013
Occurrence of angiographic femoral artery complications after vascular closure with Mynx and AngioSeal
Fargen KM, Velat GJ, Lawson MF, et al. J Neurointerv Surg. 2013;5(2):161-4
Use of Vascular Closure Device After Access of Common Femoral Artery Through an Existing Stent
George JC. Vascular Disease Management. May 2012;9(5):E68-E70.
Two Years of Extravascular Closure With the Mynx? Vascular Closure Device
The Baptist Memorial Hospital experience revisited. David Wolford, MD, FACC. Endovascular Today. August 2010.
Mynx Closure in a Patient Treated for Chronic Total Occlusion of the Iliac Artery with Multiple Sheath Exchanges.
A Case Review. Michael S. Fenster, MD. TCTMD. May 2009.
Why Extravascular Closure?
The Baptist Memorial Hospital Experience with the Mynx Vascular Closure Device
David Wolford, MD, FACC. Endovascular Today. August 2009.
The Safety and Efficacy of an Extravascular, Water-Soluble Sealant for Vascular Closure
Initial Clinical Results for Mynx. D. Scheinert MD et al. Catheterization and Cardiovascular Interventions. October 2007
In the United States, fax your order to 877.933.0133, email?GMB-ACI-Customer-Service@cardinalhealth.com,?or call 877.700.6969. Outside of the United States, contact your local MYNX? device distributor.
The MYNX ACE? Vascular Closure Device includes:
(1) MYNX ACE??Device including balloon catheter and integrated sealant
(1) 10 ml locking syringe
(1) Introducer
(1) Dilator
| Product | Size | Order Number |
| --- | --- | --- |
| MYNX ACE? Vascular Closure Device | 5F/6F/7F | MX6740 |
Indications for Use:
The MYNX ACE? device is indicated for use to seal femoral arterial access sites while reducing times to hemostasis and ambulation in patients who have undergone diagnostic or interventional endovascular procedures utilizing a 5F, 6F or 7F procedural sheath.
Precautions:
?The MYNX ACE? device should only be used by a trained licensed physician or healthcare professional. The MYNX ACE? device should not be used in patients with a known allergy to PEG.
Warnings:
?Do not use if components or packaging appear to be damaged or defective or if any portion of the packaging has been previously opened. DO NOT REUSE OR RESTERILIZE. The MYNX ACE? device is for single use only. The catheter is loaded with a single hydrogel sealant. Reuse of the device would result in no delivery of hydrogel sealant. Do not use the MYNX ACE? device if the puncture site is located above the most inferior border of the inferior epigastric artery (IEA) and/or above the inguinal ligament based upon bony landmarks, since such a puncture site may result in a retroperitoneal hematoma/bleed. Perform a femoral angiogram to verify the location of the puncture site. Do not use the MYNX ACE? device if the puncture is through the posterior wall or if there are multiple punctures, as such punctures may result in a retroperitoneal hematoma/bleed.
Potential Adverse Events:
?
See IFU for a list of Potential Adverse Events.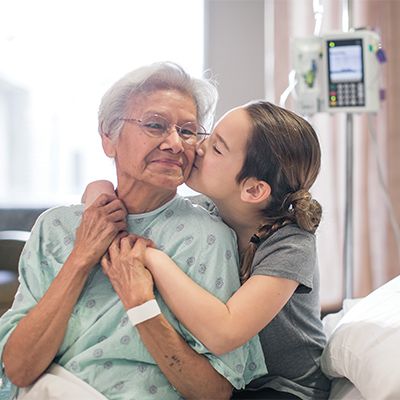 Get expert healthcare insights in your inbox every month.
Sign up for Essential Insights?and let us help your organization thrive in the challenging, dynamic world of healthcare.