About Us
Headquartered in Dublin, Ohio, Cardinal Health, Inc. (NYSE: CAH) is a global, integrated healthcare services and products company, providing customized solutions for hospitals, health systems, pharmacies, ambulatory surgery centers, clinical laboratories and physician offices worldwide.
The company provides clinically-proven medical products and pharmaceuticals and cost-effective solutions that enhance supply chain efficiency from hospital to home. Cardinal Health connects patients, providers, payers, pharmacists and manufacturers for integrated care coordination and better patient management. Backed by nearly 100 years of experience, with approximately?50,000 employees in 46 countries, Cardinal Health ranks among the top 25 on the Fortune 500.
Cardinal Health is more than a business, more than a partner, more than hard workers. It's wings. Its unrivaled scale and focused approach leads to better solutions. The company's strength flows from four areas of expertise: logistics, product, business and patient solutions. Cardinal Health welcomes new challenges, anticipates trends, and as Wings, brings support, speed, and mile-high vision to all?customers.
Logistics
We understand how critical it is to streamline your supply chain, identify cost-saving opportunities, and improve your performance. And we have the solutions and analytics needed to make that happen. With one of the country's largest distribution network, we do more than make your process simpler and more affordable—we make logistics work smarter for you.
Products
We help you deliver exceptional and cost-effective patient care through our expansive portfolio of high quality, value-oriented products. In fact, we manufacture or source more than 2.5 billion healthcare products each year, spanning medical, surgical, pharmaceutical, lab, specialty, and nuclear.
Business
Our vast experience across the healthcare continuum has enabled us to develop proven solutions to help your business perform at its best. Let us find efficiencies that others don't know exist, establish lean processes, help control drug costs, or realize new revenue, all in the name of better care for your patients.
Patient
From hospital to home and everywhere in between, we can help you guide your patients through the complexities of their wellness journey. We offer innovative solutions that can help improve care coordination, enhance adherence, and reduce readmissions. The result? Better healthcare provided at a lower cost.
More about Cardinal Health
At Cardinal Health, we work across the continuum of care to help make quality healthcare more cost-effective for our customers.
From hospital to home, Cardinal Health is an essential link that helps healthcare providers reduce costs, enhance efficiency and improve quality.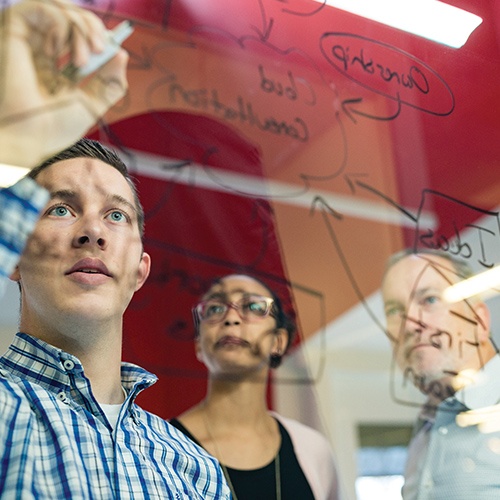 News & Media
From the best practices to the best products and services, we're putting innovation to work for you.